Sovellukset - Applications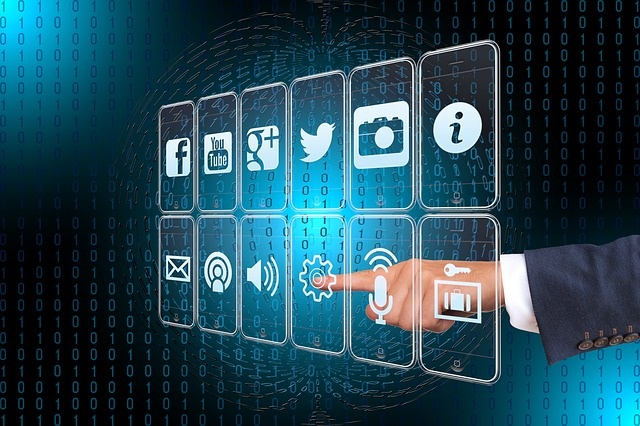 Ajanhallinta ja projektityö - Project tools
Suluissa ajankohta,
jolloin sivun tiedot on
tarkistettu.

Last update of the
page in brackets. 
Digitaaliset oppimisympäristöt - Digital e-learning environments
Julkaiseminen - Publishing
Animaatiot ja grafiikat - Animations  and Graphics
Blogi, wiki, WWW ja kirjoitusalustat - Blog, wiki, WWW and writing platforms
Datan visualisointi - Data visualization
E-kirjan tekovälineet - E-book Tools
Book Creator
Calaméo (5/2018)
Creative Book Builder
iBooks Author
Issuu (5/2018)
Magazine Factory
Pressbooks
Esitys - Presentation
Keskusteluryhmät - Discussion Groups
Sähköposti - Email
Kuva ja video - Image and video
Ääni - Sound
Muut - Others
Pilvitallennus - Cloud Storage
Tiedonhallinta - Information Management
Kirjanmerkit - Bookmarks
Digg
Fark
Futureful
Google Bookmarks
Kippt
Qwiki
Reddit
Stumble Upon
Koostajat ja syötteenlukijat - Aggregators and News Readers
Kyselyt ja  palautteet - Queries and Feedback 
Muistikirjat - Notetaking
Tiedostojen jakaminen - Filesharing
280 slides
Animoto
Bolt
Cloudier
Color
Deviantart
Github
Hackpad
Milq
Mobli Media
Pearltrees
Presefy
Presentation
Qiqqa
Quicklo
Quip (11/2015)
Slidefy
Socialcam
Storehouse
Stypi
Videoegg
Xim
Virtuaalitodellisuus - Virtual Reality
Varannot ja tutkimus - Streaming Services and Research
E-kirjat - E-books
Musiikki - Music
Tutkimus - Research
Google Scholar
Lemill
Mendeley
Refworks
Wikipedia (1/2017)
Wikiopisto
Zotero
Videokonferenssit ja verkkopuhelimet - Video Conferences and Online Phones
Yhteisöpalvelut - Social Networks
Muut - Others
Avunpyyntöfoorumit - Help Request Forums
Kääntäjät - Translators
Bing
Duolingo
Google Translate
Matematiikka - Mathematics
Opiskelijoiden aktivoiminen - Activating students
Paikannus- ja suosituspalvelut - Geolocation and recommendations
Brightkite 
Gowalla
Google Maps (10/2018)
Here
Loopd
Marco Polo
Palautteen antaminen
Sisältöjen markkinointi - Content Marketing
Tavoitteenasennus - Goal Setting
43 Things
Apple Health
Google Fit
Heiaheia
Sports Tracker
Virtuaalimaailmat - Virtual Worlds
Muut - Others
Koosteet - Summaries
Pikavalinta - Quick access
Aloita näistä - Try these first
Save
Save
Skip to end of metadata
Go to start of metadata
You must log in to comment.