Khan Academy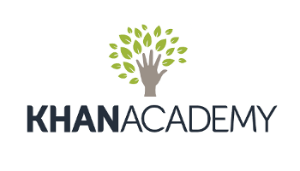 Khan Academy on maailmanlaajuinen, yleishyödyllinen verkko-opiskelupalvelu, jonka yhdysvaltalais-intialainen Salman Khan perusti vuonna 2006. 
Palvelu tarjoaa opiskelijoille seuraavia palveluja:
Yksilöllinen verkkosovellus, jonka avulla voi seurata oman oppimisen etenemistä.
Videokirjasto, jossa on yli 6 000 opiskeluvideota ja pienoisluentoa eri aihealueista.
Verkkopohjaiset, automatisoidut harjoitukset, joista saa reaaliaikaista palautetta. 
Khan Academyn luentovideot julkaistaan Youtubessa ja yhtiön omalla verkkosivulla. 
Verkko-opiskelupalvelu on saanut kehuja pedagogisesta konseptistaan, joka korostaa läheistä opiskelija-opettaja-suhdetta. 
Osoite - Address
Kirjallisuutta - Literature
Videoita - Videos
Käyttöehdot - Terms of Service
Sovellus on Metropolian ulkopuolinen tietojärjestelmä.
Käyttäjän on luotava palvelussa oma tunnus itselleen.
Käyttäjä vastaa itse tietoturvasta ja käyttäjätuesta.  
---
The application is an external information system.
User has to create an own account in the service.
The user is liable for the information security and user support by himself or herself.  
Skip to end of metadata
Go to start of metadata
#trackbackRdf ($trackbackUtils.getContentIdentifier($page) $page.title $trackbackUtils.getPingUrl($page))
You must log in to comment.