Hootsuite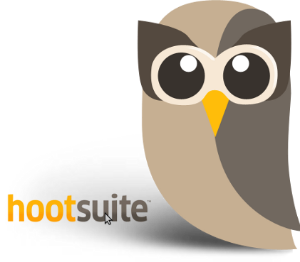 Hootsuite on syötteenlukija (aggregator), jota käyttämällä eri verkkopalvelujen RSS-syötteet ja yhteisöpalvelujen tilapäivitykset voi ohjata keskitetysti yhdelle sivulle. Hootsuite lukee sosiaalisen median sovellusten tilapäivityksiä julkisista henkilökohtaisista profiileista ja niin sanotuilta yhteisösivuilta (pages).
Palvelun kautta voi myös lähettää päivityksenuseisiin eri yhteisöllisen median palveluihin. 
Hootsuite-yhtiö toimii Kanadan Vancouverissa, jossa se perustettiin vuonna 2008.
Osoite - Address
Kirjallisuutta - Literature
Videoita - Vidos
Käyttöehdot - Terms of Service
Sovellus on Metropolian ulkopuolinen tietojärjestelmä.
Käyttäjän on luotava palvelussa oma tunnus itselleen.
Käyttäjä vastaa itse tietoturvasta ja käyttäjätuesta.  
---
The application is an external information system.
User has to create an own account in the service.
The user is liable for the information security and user support by himself or herself.  
Skip to end of metadata
Go to start of metadata
#trackbackRdf ($trackbackUtils.getContentIdentifier($page) $page.title $trackbackUtils.getPingUrl($page))
You must log in to comment.