Issuu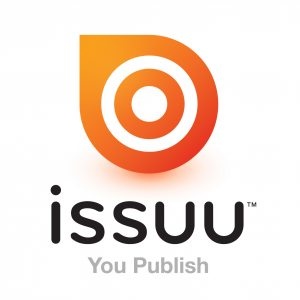 Issuu on Tanskassa vuonna 2006 perustettu digitaalinen julkaisualusta, jossa voi lukea ja johon voi ladata julkaisuja. Palvelun kenties käytetyimmällä työkalulla muutetaan PDF-tiedosto e-kirjaksi. Alustan kumppaneihin kuuluvat muun muassa The New York Times ja V Magazine. 
Issuun perusversio on käyttäjälle ilmainen. Kuukausimaksua vastaan saa lisäominaisuuksia, joihin kuuluvat esimerkiksi kohdennettu markkinointi, itsenäinen verkko-osoite ja mahdollisuus upottaa tuotos osaksi omaa verkkosivua.
Osoite - Address
Kirjallisuutta - Literature
Videoita - Videos
Käyttöehdot - Terms of Service
Sovellus on Metropolian ulkopuolinen tietojärjestelmä.
Käyttäjän on luotava palvelussa oma tunnus itselleen.
Käyttäjä vastaa itse tietoturvasta ja käyttäjätuesta.  
---
The application is an external information system.
User has to create an own account in the service.
The user is liable for the information security and user support by himself or herself.  
Skip to end of metadata
Go to start of metadata
#trackbackRdf ($trackbackUtils.getContentIdentifier($page) $page.title $trackbackUtils.getPingUrl($page))
You must log in to comment.