Instagram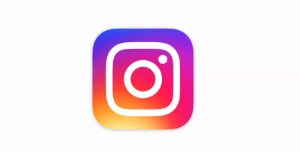 Instagram on pikaviestipalvelu, jonka avulla voi julkaista kuvia ja jakaa niitä eri yhteisöpalveluissa. Sovellusta alettiin kehittää San Franciscossa vuonna 2010. Kaksi vuotta myöhemmin Facebook-yhtiö osti sovelluksen miljardilla dollarilla. 
Instagramiin pystyy lisäämään myös videopätkiä.
Instagram perusti kesällä 2020 pikavideopalvelun Reels, joka vastaa Yhdysvaltain viranomaisten hampaisiin joutunutta kiinalaista Tiktok-palvelua. 
Osoite - Address
Kirjallisuutta - Literature
Videoita - Videos
Käyttöehdot - Terms of Service
Sovellus on Metropolian ulkopuolinen tietojärjestelmä.
Käyttäjän on luotava palvelussa oma tunnus itselleen.
Käyttäjä vastaa itse tietoturvasta ja käyttäjätuesta.  
---
The application is an external information system.
User has to create an own account in the service.
The user is liable for the information security and user support by himself or herself.  
Skip to end of metadata
Go to start of metadata
#trackbackRdf ($trackbackUtils.getContentIdentifier($page) $page.title $trackbackUtils.getPingUrl($page))
You must log in to comment.