Screencastomatic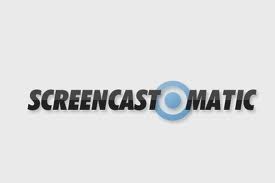 Screencastomatic on selainpohjainen videonkaappaus- ja videoeditointiohjelma.  
Valmiin videokaappauksen voi lähettää toiselle henkilölle sähköpostina, julkaista Screencastomaticin verkkosivulla tai upottaa omalle sivulle. Siitä voi tehdä myös Quicktime-elokuvan.
Ohjelman ilmaisversiolla voi tehdä korkeintaan 15 minuutin mittaisen teoksen. Maksullisella Pro-painoksella (15 dollaria vuosi, 2014) avautuu mahdollisuus julkaista HD-video, jonka pituutta ei ole rajoitettu, ja jonka voi muun muassa tallentaa Google Driveen.  
Screencastomatic toimii Windows- ja Mac-koneilla. Linux-laitteilla on raporttien mukaan ollut ongelmia.  
Osoite - Address
Kirjallisuutta - Literature
Yhteisöjä - Communities
Videoita - Videos
Käyttöehdot - Terms of use
Ohjelma on Metropolian ulkopuolinen sovellus.

Ohjelman käyttöä Metropolian töihin ei suositeta.

HUOM

Ohjelman tietosuojastatukseen odotetaan lainsäätäjän tarkennusta.
---
The application is an external information system.

Using of the application for Metropolia works is not recommended.

NOTE

Terms of use of the application is waiting for more precise instructions from the legislator.
Skip to end of metadata
Go to start of metadata
#trackbackRdf ($trackbackUtils.getContentIdentifier($page) $page.title $trackbackUtils.getPingUrl($page))
You must log in to comment.