Box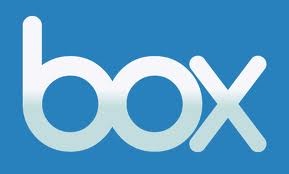 Box on pilvitallennus- ja aineistonhallintapalvelu, jonka Aaron Levie ja Dylan Smith perustivat kalifornialaisessa opiskelija-asuntolassa vuonna 2005. Boxilla ei ole tekemistä toisen tiedostonjakopalvelun Dropboxin kanssa. 
Käyttäjät voivat perustaa Boxiin kolmea eri tasoa edustavia tilejä: Enterprise, Business ja Personal. Näistä henkilökohtainen versio tarjoaa 10 GB:n verran ilmaista pilvitallennustilaa. 
Boxia käyttävät Yhdysvalloissa muun muassa Cornellin, Notre Damen, Stanfordin ja Michiganin yliopistot. 
Boxin mobiilipalvelut toimivat Android-, iOS- ja Windows-käyttöjärjestelmillä varustetuissa laitteissa. 
Osoite - Address
Kirjallisuutta - Literature
Videoita - Videos
Käyttöehdot - Terms of Service
Sovellus on Metropolian ulkopuolinen tietojärjestelmä.
Käyttäjän on luotava palvelussa oma tunnus itselleen.
Käyttäjä vastaa itse tietoturvasta ja käyttäjätuesta.  
---
The application is an external information system.
User has to create an own account in the service.
The user is liable for the information security and user support by himself or herself.  
#trackbackRdf ($trackbackUtils.getContentIdentifier($page) $page.title $trackbackUtils.getPingUrl($page))
You must log in to comment.