Feedly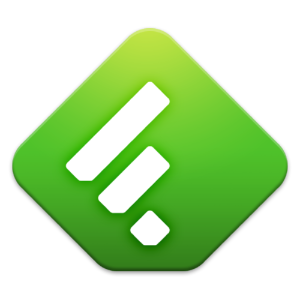 Feedly on San Franciscossa vuonna 2008 perustettu RSS-syötteiden lukija.
Laajemman yleisön tietoisuuteen Feedly nousi kesällä 2013, jolloin analyytikkoyhtiö Parsely nosti sen vakavimmaksi vaihtoehdoksi suurta suosiota nauttineen mutta äkillisesti lakkautetun Google Readerin tilalle.
Feedly toimii verkkoselaimessa lisäosana, jonka voi asentaa Chromen ja Firefoxin selaimeen. Lukijaa voi käyttää myös pilvipalveluna. 
Osoite - Address
Kirjallisuutta - Literature
Videoita - Videos
Käyttökohteita - Targets of use
uutisseuranta - news monitoring
päivitysten seuranta - monitoring of updates
Käyttöehdot - Terms of Service
Sovellus on Metropolian ulkopuolinen tietojärjestelmä.
Käyttäjän on luotava palvelussa oma tunnus itselleen.
Käyttäjä vastaa itse tietoturvasta ja käyttäjätuesta.  
---
The application is an external information system.
User has to create an own account in the service.
The user is liable for the information security and user support by himself or herself.  
Skip to end of metadata
Go to start of metadata
You must log in to comment.