Diigo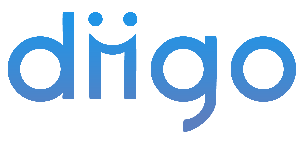 Diigo on kirjanmerkkien ja verkkosivuihin liitettyjen reunahuomautusten jakopalvelu. 
Diigon käyttäjät liittävät verkkosivuja kirjanmerkkeihin ja taggaavat eli merkitsevät niiden sisältöjä.  He voivat myös lisätä verkkosivuihin huomautuksia. Kaikkia merkintöjä voi jakaa muiden käyttäjien kera. 
Osoite - Address
Kirjallisuutta - Literature
Videoita - Videos
Käyttöehdot - Terms of Service
Sovellus on Metropolian ulkopuolinen tietojärjestelmä.
Käyttäjän on luotava palvelussa oma tunnus itselleen.
Käyttäjä vastaa itse tietoturvasta ja käyttäjätuesta.  
---
The application is an external information system.
User has to create an own account in the service.
The user is liable for the information security and user support by himself or herself.  
Skip to end of metadata
Go to start of metadata
#trackbackRdf ($trackbackUtils.getContentIdentifier($page) $page.title $trackbackUtils.getPingUrl($page))
You must log in to comment.