Twitter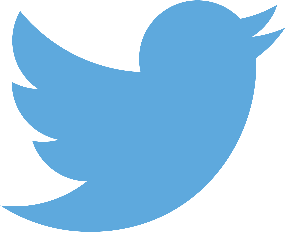 Twitter on mikroblogipalvelu, johon lähetetään ja jossa seurataan eri henkilöiden sivustolle jättämiä pikaviestejä.
Twitteriin lähetetään korkeintaan 140 merkin pituisia tiedonantoja WWW-sivun tai mobiililaitteen kautta. 
Twitter on perustettu San Franciscossa vuonna 2006. Suuren yleisön tietoisuuteen Twitter nousi vuonna 2008, jolloin Yhdysvaltain presidenttiehdokkaat hyödynsivät sitä vaalikampanjoissaan. Suomessa väline yleistyi vuonna 2011, jolloin Yleisradio alkoi käyttää sitä ajankohtaisohjelmiensa taustakanavana. 
Yritysmaailmassa Twitteriä käytetään muun muassa asiakasmielipiteen kartoittamiseen. Eri käyttäjien pikaviestistriimejä voi näet lukea, vaikka ei olisi kirjautunut käyttäjän "seuraajaksi".
Twitter on edistänyt myös kansalaisjournalismin leviämistä. Esimerkiksi eri 2010-luvun  kriiseissä on tieto kulkenut Twitterin sivustossa usein nopeammin kuin virallisempien joukkoviestinten kautta. 
Osoite - Address
Kirjallisuutta - Literature
Videoita - Videos
Käyttöehdot - Terms of Service
Sovellus on Metropolian ulkopuolinen tietojärjestelmä.
Käyttäjän on luotava palvelussa oma tunnus itselleen.
Käyttäjä vastaa itse tietoturvasta ja käyttäjätuesta.  
---
The application is an external information system.
User has to create an own account in the service.
The user is liable for the information security and user support by himself or herself.  
Skip to end of metadata
Go to start of metadata
#trackbackRdf ($trackbackUtils.getContentIdentifier($page) $page.title $trackbackUtils.getPingUrl($page))
You must log in to comment.