Whatsapp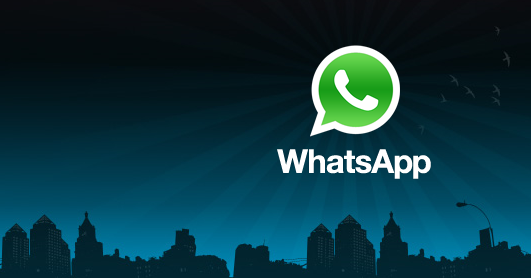 Whatsapp (WhatsApp Messenger) on alustariippumaton mobiilisovellus, jota kautta lähetetään pikaviestejä. Palvelu toimii useimmilla käyttöjärjestelmillä kuten Android, iOS ja Windows Phone. Whatsappin perustivat entiset Yahoo-yhtiön insinöörit Brian Action ja Jan Koum Piilaaksossa vuonna 2009. 
Vaasan yliopiston tekemän tutkimuksen mukaan (2013) yli neljä viidestä suomalaisnuoresta käyttää Whatsappia. Palvelun levinneisyyteen on todennäköisesti vaikuttanut kaksi vuoden 2013 tienoilla edelleen vahvistunutta trendiä: mobiilipalvelujen suosio on jatkanut kasvuaan ja toisaalta nuoret käyttäjät ovat alkaneet siirtyä pois perinteisistä yhteisöllisen median palveluista kuten Facebook.
Whatsappiin liittyvät yksityisyysongelmat ovat herättäneet keskustelua. Palvelun kyseenalaisena ominaisuutena pidetään sitä, että käyttäjä joutuu lataamaan sovellukseen koko osoitekirjansa. Silloin Whatsapp saa tietoonsa myös niiden puhelinnumeroja, jotka eivät ole palveluun kirjautuneet.  
Yhteisöpalvelu Facebook osti Whatsappin noin 16 miljardilla dollarilla vuonna 2014.  
Osoite - Address
Kirjallisuutta - Literature
Videoita - Videos
Photo by abulhussain, licensed under CC BY 2.0.
Käyttöehdot - Terms of Service
Sovellus on Metropolian ulkopuolinen tietojärjestelmä.
Käyttäjän on luotava palvelussa oma tunnus itselleen.
Käyttäjä vastaa itse tietoturvasta ja käyttäjätuesta.  
---
The application is an external information system.
User has to create an own account in the service.
The user is liable for the information security and user support by himself or herself.  
Skip to end of metadata
Go to start of metadata
You must log in to comment.