Padlet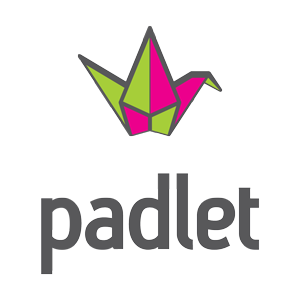 Padlet on selainpohjainen virtuaalinen seinä, johon osallistujat lisäävät muistilappuina kuvia, videoita ja tekstejä - tarvittaessa samanaikaisesti. Sitä käytetään esimerkiksi aivoriihitoiminnassa ja ryhmätöissä. 
Sovelluksen ominaisuuksia pystyy parhaiten hyödyntämään silloin, kun osallistujat työskentelevät tablettitietokoneella.
Sovelluksen perusti intialainen ohjelmistosuunnittelija Nitesh Goel Kaliforniassa vuonna 2012. Alun perin ohjelma tunnettiin nimellä Wallwisher. 
Padlet tarkisti hinnoitteluaan keväällä 2018. Ilmaisversiolla pystyy tekemään enää vain kolme seinää. Aikaisemmin Padletiin rekisteröityneet käyttäjät saavat vielä kolme lisää olemassa olevien lisäksi. Jos vanhoja seiniä poistaa, niiden tilalle saa luoda uusia. 
Osoite - Address
Kirjallisuutta - Literature
Yhteisöjä - Communities
Videoita - Videos
Käyttökohteita - Targets of use
opiskelu - learning
ryhmätyö - group work
aivoriihi - brainstorming 
muistikirja - notebook
Käyttöehdot - Terms of use
Ohjelma on Metropolian ulkopuolinen sovellus.

Ohjelman käyttöä Metropolian töihin ei suositeta.

HUOM

Ohjelman tietosuojastatukseen odotetaan lainsäätäjän tarkennusta.
---
The application is an external information system.

Using of the application for Metropolia works is not recommended.

NOTE

Terms of use of the application is waiting for more precise instructions from the legislator.
Skip to end of metadata
Go to start of metadata
#trackbackRdf ($trackbackUtils.getContentIdentifier($page) $page.title $trackbackUtils.getPingUrl($page))
You must log in to comment.