Medium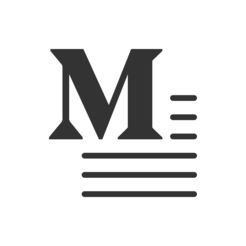 Medium on blogialusta, joka toimii hieman samalla periaatteella kuin Googlen hakukone, uutisten suosittelupalvelu Reddit tai kuvienjakopalvelu Pinterest. Julkaisualustan ideana on korostaa niitä kirjoituksia, joita muut käyttäjät ovat suosittaneet eniten. Lisäksi palveluun lähetettävä sisältö ryhmitellään luokkkiin aiheen mukaan. Mediumin yhtenä tavoitteena ojn edistää yhteisöllistä journalismia.
Medium avattiin jo 14. elokuuta 2012. Palvelu on vähitellen nostanut profiiliaan, mutta kirjoittajien jakamatonta suosiota Medium ei alkuvaiheessa saanut. 
Julkaisualustan ovat perustaneet Biz Stones ja Evan Williams. Stones oli mukana perustamassa mikrobloggausalusta Twitteriä. Williams taas ehätti julkaisemaan selainpohjaisten blogialustojen pioneerin Bloggerin jo vuonna 1999.
Osoite - Address
Kirjallisuutta - Literature
Videoita - Videos
Käyttöehdot - Terms of Service
Sovellus on Metropolian ulkopuolinen tietojärjestelmä.
Käyttäjän on luotava palvelussa oma tunnus itselleen.
Käyttäjä vastaa itse tietoturvasta ja käyttäjätuesta.  
---
The application is an external information system.
User has to create an own account in the service.
The user is liable for the information security and user support by himself or herself.  
Skip to end of metadata
Go to start of metadata
#trackbackRdf ($trackbackUtils.getContentIdentifier($page) $page.title $trackbackUtils.getPingUrl($page))
You must log in to comment.