Seppo
Seppo on mobiilialusta, joka on suunniteltu pelilliseen opiskeluun.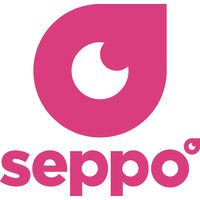 Peleissä yhdistyvät tavoitteellinen toiminta, oman osaamisen käyttäminen ja yhdessä tekeminen. Vastaukset tehtäviin annetaan video-, valokuva- tai ääniviestimuodossa. Suoritetuista tehtävistä saa pisteitä ja välitöntä palautetta.
Suomalaisten opettajien kehittämällä Sepolla on käyttäjiä yli 40 maassa. Sovellus on maksullinen. 
Seppo is a platform for gamified mobile learning and training.
droid, Chromebook, Windows Phone or PC, iPhone, iPod, Android, Chromebook, Windows Phone or PC
Osoite - Address
Kirjallisuutta - Literature
Videoita - Videos
Käyttökohteita - Targets of use
kyselyt - quizzes
pelit - games
Käyttökokemuksia - User experiences
Käyttöehdot - Terms of Service
Sovellus on Metropolian ulkopuolinen tietojärjestelmä.
Sovellus täyttää Euroopan tietosuoja-asetuksen vaatimukset. 
Käyttäjän on luotava palvelussa oma tunnus itselleen.
Käyttäjä vastaa itse tietoturvasta ja käyttäjätuesta.  
Pilvipalvelujen tietoturvallinen käyttö
---
The application is an external information system.
The application meets the requirements of the GDPR. 
User has to create an own account in the service.
The user is liable for the information security and user support by himself or herself.  
Täydennys käyttöehtoihin - Supplement to the Terms of Service
Sovellusta käytettäessä ei tehtävään saa syöttää tunnistettavia valokuvia eikä videoita henkilöistä tai muita henkilötietoja.

Identifiable photos or videos of persons or other personal data must not be uploaded onto the application. 
Skip to end of metadata
Go to start of metadata
#trackbackRdf ($trackbackUtils.getContentIdentifier($page) $page.title $trackbackUtils.getPingUrl($page))
You must log in to comment.