Edx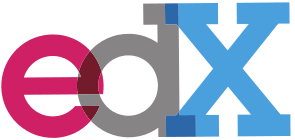 Edx on MOOC-palveluntarjoaja ja oppimisympäristö (MOOC=Massive Open Online Course), jonka Massachusettesin teknillinen korkeakoulu (MIT) ja Harvardin yliopisto avasivat vuonna 2012. Se järjestää maksuttomia yliopistotasoisia kursseja kaikille halukkaille.

Edx poikkeaa muista saman alan toimijoista siinä, että se on epäkaupallinen ja toimii avoimen lähdekoodin ohjelmistoilla. 
Edx hyödyntää verkkokursseillaan videoita, verkossa olevia oppimateriaaleja sekä keskustelupalstoja, joilla opiskelijat voivat keskustella keskenään tai opettajiensa kera. 
Osoite - Address
Kirjallisuutta - Literature
Videoita - Videos
Käyttöehdot - Terms of Service
Sovellus on Metropolian ulkopuolinen tietojärjestelmä.
Käyttäjän on luotava palvelussa oma tunnus itselleen.
Käyttäjä vastaa itse tietoturvasta ja käyttäjätuesta.  
---
The application is an external information system.
User has to create an own account in the service.
The user is liable for the information security and user support by himself or herself.  
Skip to end of metadata
Go to start of metadata
#trackbackRdf ($trackbackUtils.getContentIdentifier($page) $page.title $trackbackUtils.getPingUrl($page))
You must log in to comment.