Microsoft Word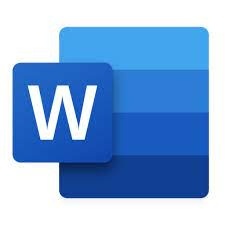 Word is a text processing software developed by Microsoft.
Instructions
How to get Word
Use directly in your browser
Use the Windows application
Access Word on a Windows computer managed by Metropolia or on your own computer.
On computers managed by Metropolia, such as workstations, Microsoft Office desktop software is pre-installed. If necessary, you can change the version of the desktop software using the help.
Use the Mac app
Metropolia Mac digi spaces: See Facilities → Choose a location → Computers subheading.
On Metropolia staff Mac computers, the application is pre-installed.
For your own computer, download and install the Onedrive application using the help.
Use the mobile app
Download the Microsoft Word mobile app from your phone's app store.
Käyttökohteita - Targets of use
reports, schemes, articles
Terms of Service
The application belongs to the authorized work and study tools in Metropolia.
Metropolia students and staff members use the service with their Metropolia accounts. Links to guides. 
User support is provided by the Metropolia IT Services Helpdesk. The user is responsible for backing up the files they store in cloud services. More information: Saving Files
Terms of Service of Metropolia cloud services must be applied by each user.  
#trackbackRdf ($trackbackUtils.getContentIdentifier($page) $page.title $trackbackUtils.getPingUrl($page))
You must log in to comment.