Salasanan vaihto
Jos olet unohtanut salasanasi, voit vaihtaa salasanasi pankkitunnuksia käyttäen. Siirry ohjeeseen tästä.
Jos sinulle on tulostettu uusi tunnuslomake, salasanan vaihto tapahtuu osoitteessa http://activation.metropolia.fi
Salasanan voi vaihtaa osoitteessa https://amme.metropolia.fi .
Salasanan vaihdon jälkeen odota rauhassa, että salasana ehtii vaihtua kaikkiin järjestelmiin.
(Huom! Selainten sertifikaattivaroitusten hyväksyminen)

Kirjaudu käyttämällä Metropolian käyttäjätunnusta.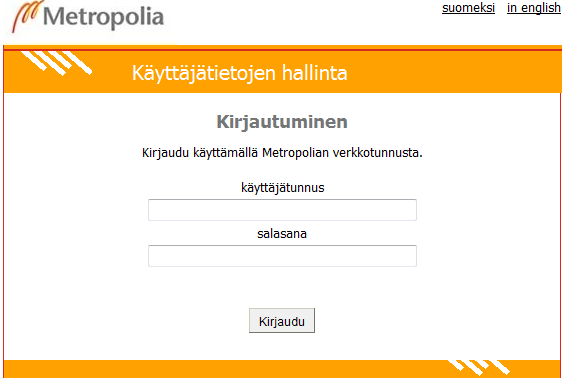 Klikkaa Vaihda salasana -linkkiä.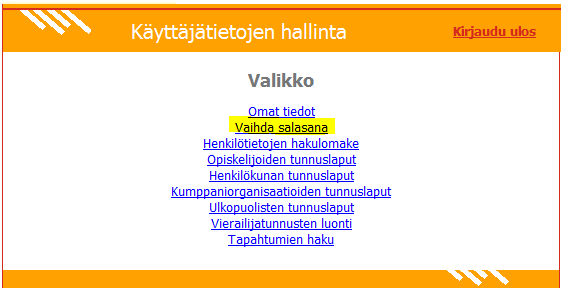 Kirjoita vanha salasanasi kenttään Vanha salasana.
Keksi uusi vähintään 8-merkkinen salasana, jonka kirjoitat kenttiin Uusi salasana ja Uusi salasana uudelleen.
Skip to end of metadata
Go to start of metadata
#trackbackRdf ($trackbackUtils.getContentIdentifier($page) $page.title $trackbackUtils.getPingUrl($page))
You must log in to comment.