Printing to Toshiba multifunction printers does not work
If the Toshiba printing drivers that are installed onto the computer are broken, one might see peculiar printing errors.
Such errors are ex.
Unable to connect
Windows could not connect to printer
A specific program has been distributed onto the managed Windows computers that attempts to fix these issues. Application can be found by using the Windows search with search words restore and/or toshiba.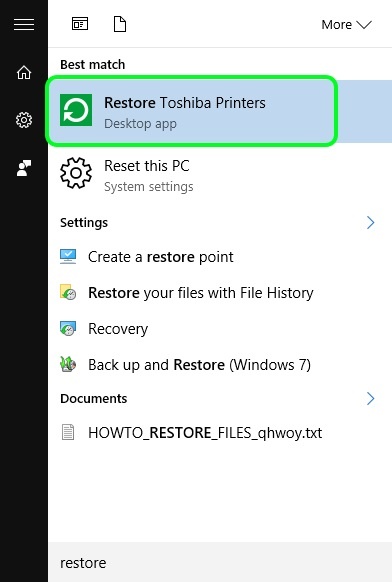 Click Restore Toshiba Printers -application.
While the application runs, it attempts to remove the multifunction printer queues, their drivers and re-install the print queues back.
The process takes a few minutes to five minutes, depending on the speed of the computer running it. When the application has finished, the multifunction printer queues should be installed and usable once again.
If an error appears during the process, such as in the picture below, please place a ticket of the issue here.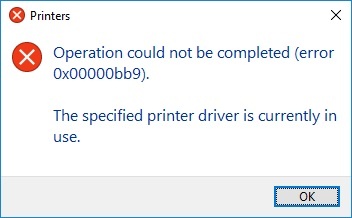 Created by

Unknown User (samiu)

, last modified on 10.8.2016
#trackbackRdf ($trackbackUtils.getContentIdentifier($page) $page.title $trackbackUtils.getPingUrl($page))
You must log in to comment.