Feedly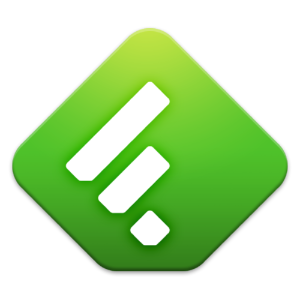 Feedly on San Franciscossa vuonna 2008 perustettu RSS-syötteiden lukija.
Laajemman yleisön tietoisuuteen Feedly nousi kesällä 2013, jolloin analyytikkoyhtiö Parsely nosti sen vakavimmaksi vaihtoehdoksi lakkautetun Google Readerin tilalle.
Feedly toimii verkkoselaimessa lisäosana, jonka voi asentaa Chromen ja Firefoxin selaimeen. Lukijaa voi käyttää myös pilvipalveluna. Mobiililaitteille on saatavana iOS- ja Android-versio.
Verkko-osoite
Kirjallisuutta
Yhteisöjä
Videoita
Skip to end of metadata
Go to start of metadata
You must log in to comment.