Laitteen sarjanumeron löytäminen, Apple iPad tai iPhone
Löydät Apple iPad- tai iPhone-laitteen sarjanumeron helpoiten seuraavilla tavoilla.
Mene aloitusikkunaan ja etsi ohjelma "Settings (Asetukset)".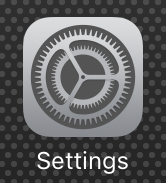 Settings-ohjelmasta valitse kohta "General (Yleiset)"
General-kohdasta valitse kohta "About (Tietoja)"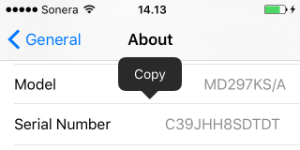 Kun painat Serial Number-kohtaa noin 2-3 sekuntia esiin tulee "Copy (Kopioi)"-pomppuvalikko.
Voit näin kopioida laitteen sarjanumeron leikepöydälle lähetettäväksi eteenpäin esimerkiksi sähköpostilla.
---
Jos laite on sammutettu tai se ei käynnisty niin sarjanumero on laitteen pohjassa: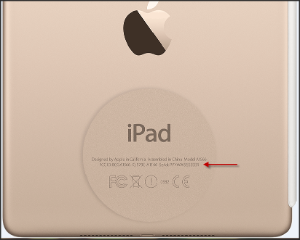 Skip to end of metadata
Go to start of metadata
You must log in to comment.