eduroam Configuration Assistant Tool (Windows, OS X, iOS, Linux)
It is recommended to use "setup-program" to define EDUROAM wireless network in your laptop computer. This program will also install a Metropolia root certificate for Wifi networks
Configuration Assistant Tools supports following systems
Windows Vista, 7, 8 and 8.1
OS X 10.7 - 10.10
iOS (iPad ja iPhone)
Linux (if NetworkManager)
Go to http://cat.eduroam.org and start downloading eduroam installer: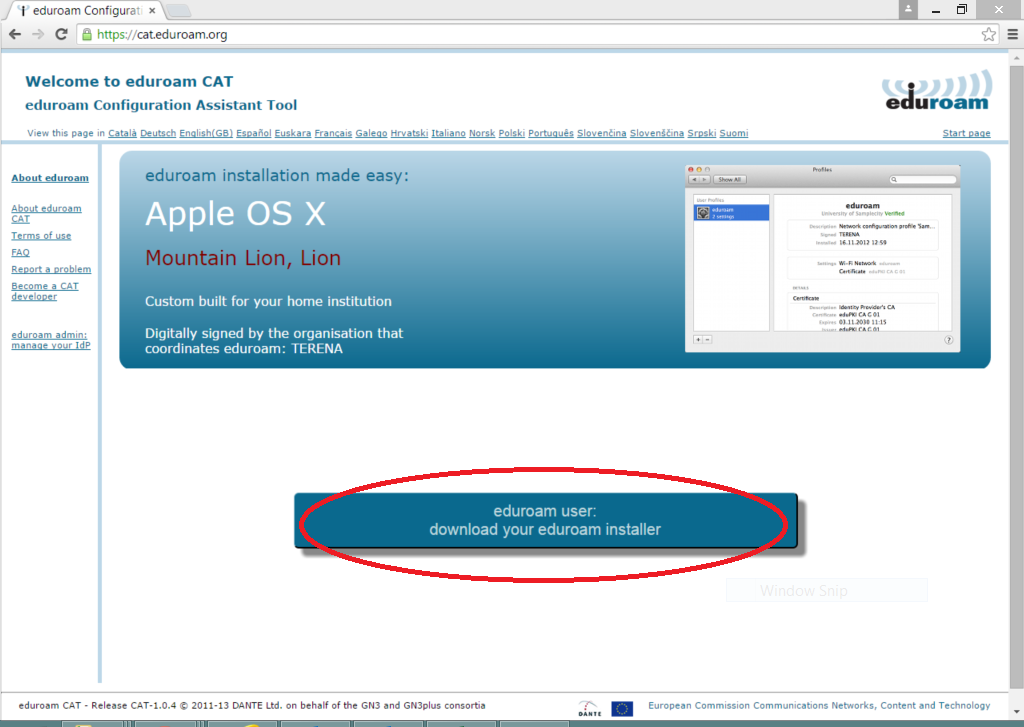 Choose Metropolia as your home institution: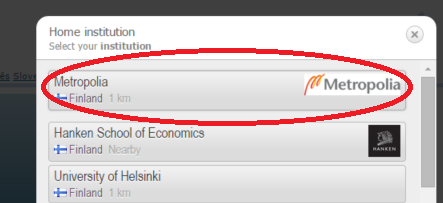 Select your operating system: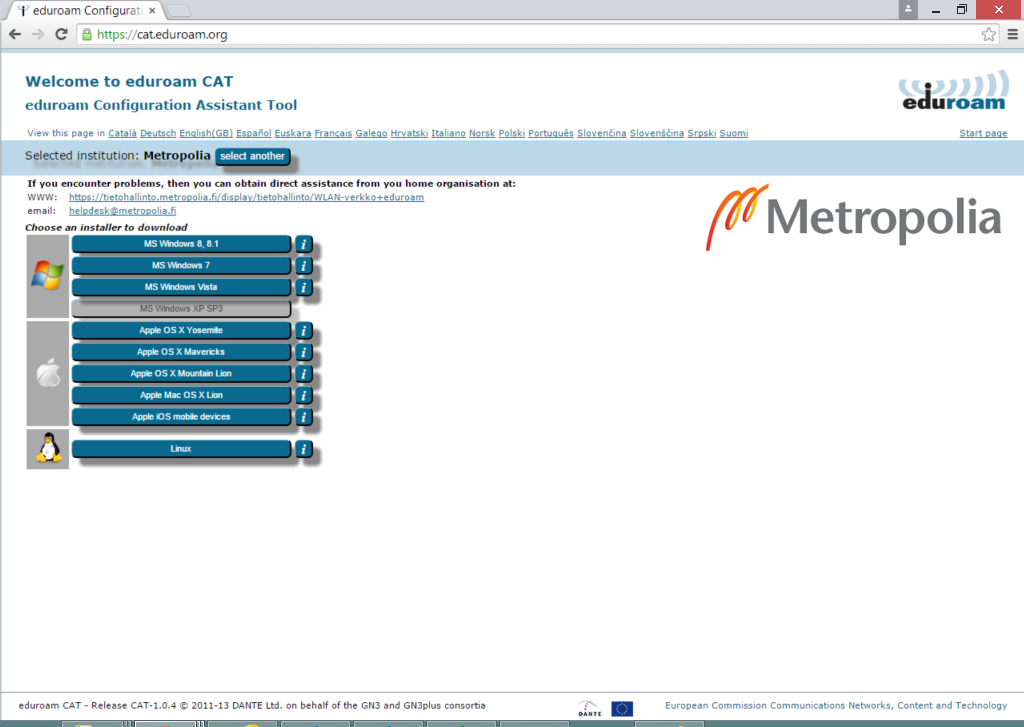 Download and start installer. Following images are from Windows 8-installer: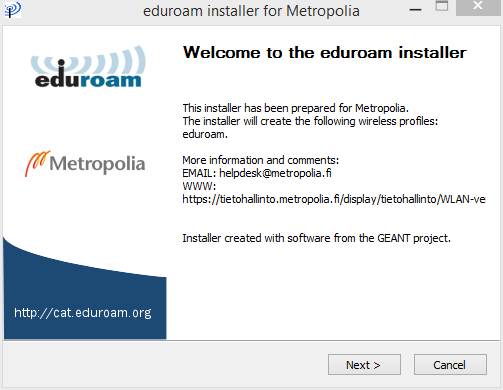 Enter your Username in username@metropolia.fi -format: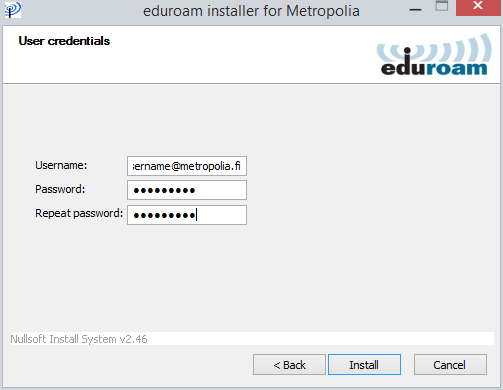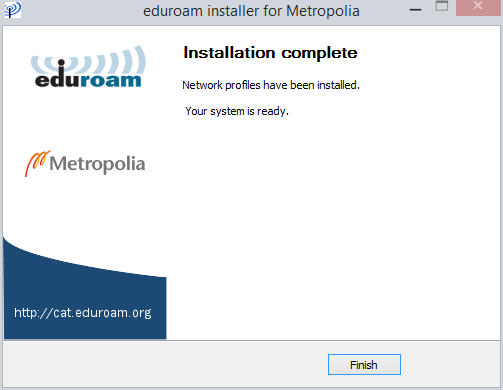 When installation is complete you can use eduroam-network.
Skip to end of metadata
Go to start of metadata
You must log in to comment.