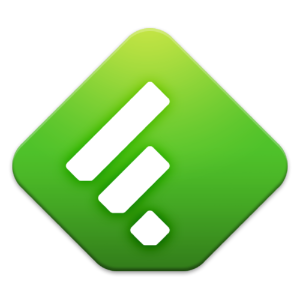 Feedly on San Franciscossa vuonna 2008 perustettu RSS-syötteiden lukija.
Laajemman yleisön tietoisuuteen Feedly nousi kesällä 2013, jolloin analyytikkoyhtiö Parsely nosti sen vakavimmaksi vaihtoehdoksi suurta suosiota nauttineen mutta äkillisesti lakkautetun Google Readerin tilalle.
Vuoteen 2018 mennessä oli Feedly noussut 14 miljonalla käyttäjällään syötteidenlukuohjelmien ykköseksi. 
Feedly toimii verkkoselaimessa lisäosana, jonka voi asentaa Chromen ja Firefoxin selaimeen. Siitä on julkaistu myös iOS- ja Android-versiot.  Lukijaa voi käyttää myös pilvipalveluna. 
Osoite - AddressFeFe
Kirjallisuutta - Literature
Videoita - Videos
Käyttökohteita - Targets of use
uutisseuranta - news monitoring

päivitysten seuranta - monitoring of updates
...
...