AR402 Digitila Greiman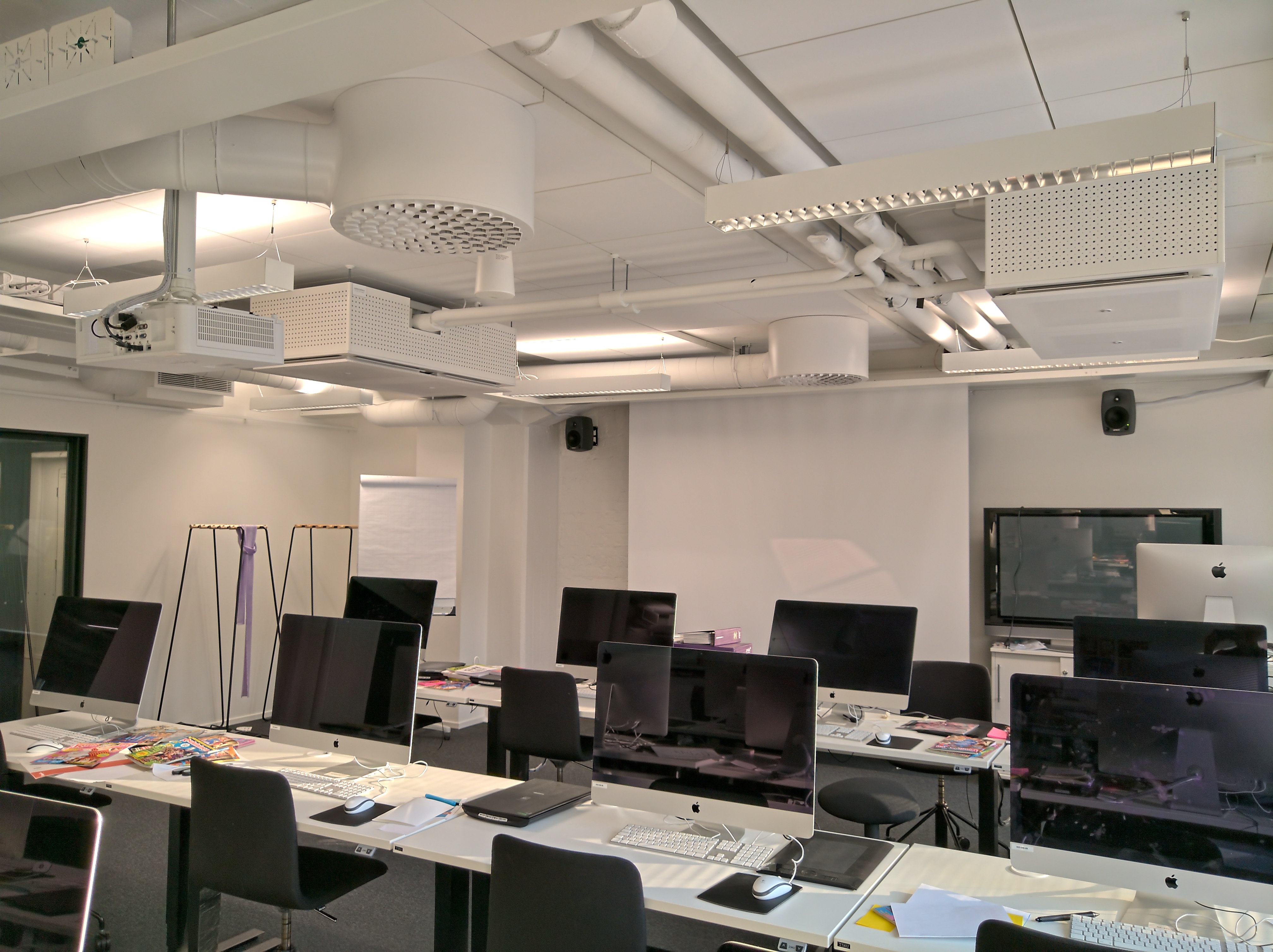 Apple iMac-koneilla varustettu tila. Presentaatioihin käytettävissä etäprojektori ja Genelec kaiuttimet.
Voit antaa palautetta tilasta osoitteessa
https://metropolia.fi/p/AR402
Ominaisuudet ja välineet:
Wi-Fi
Digispace Greiman
Equipped with Apple iMac machines.
Use the following link to give feedback about space
https://metropolia.fi/p/AR402
Features and equipment:
Wi-Fi
Tarkista luokkakohtaiset tietokoneohjelmat taulukosta: Tietokoneluokkien ohjelmat, Hämeentie 135
Tilatyyppi:
Digitila

Paikkamäärä:
20

Pinta-ala:
85.50m2

Tietokoneet:
20 + 1 kpl, Apple iMac 27", Käyttöjärjestelmät: macOS 12.x (Monterey)

Sijainti:
Metropolia Ammattikorkeakoulu
Hämeentie 135 D, 00560 Helsinki ↗️
Luova
4 .krs


Kalenteri - Calendar
Tila on henkilökunnan varattavissa varausjärjestelmän ↗️ tai puhelimella Tuudo-sovelluksen ↗️ kautta. Skannaa qr-koodi puhelimella alta ja varaa. Jos selaat puhelimalla voit painaa qr-koodia.
Space can be reserved by staff members via reservation calendar ↗️ or by phone using Tuudo-app ↗️. Scan the qr code with your phone below and reserve. If you are browsing on your phone, you can press the qr code.
#trackbackRdf ($trackbackUtils.getContentIdentifier($page) $page.title $trackbackUtils.getPingUrl($page))
You must log in to comment.