Adobe Reader Not Opening PDF files
If Adobe Reader or Adobe Acrobat do not open PDF files, there is a quick fix.
Locate on your computer a PDF file that cannot be opened.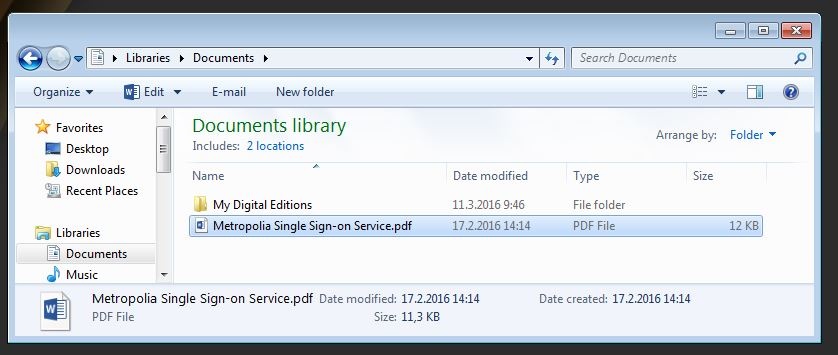 Select the file and right-click on it. Select Open with and under it, Choose default program.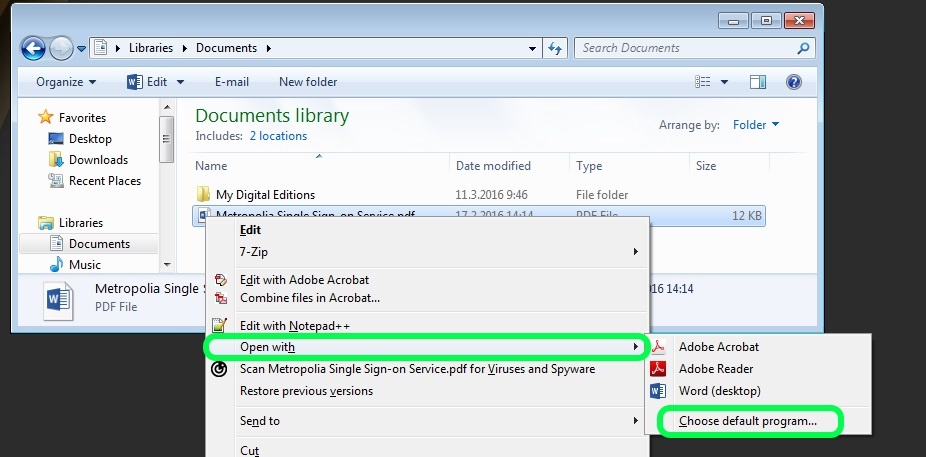 From the program listing, select Adobe Reader. Make sure that Always use the selected program to open this kind of file is checked and click on OK.
Notice! If Adobe Reader or Adobe Acrobat is not in the program listing, make service request at http://hd.metropolia.fi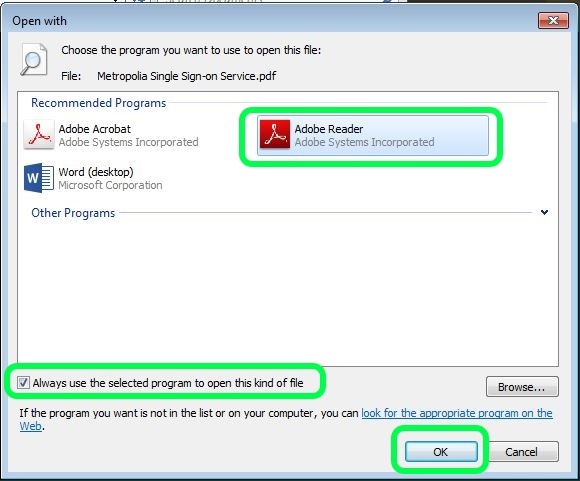 Refresh the view by pressing F5. Now the file icon should look right. Now you should be able to open PDF files by double-clicking.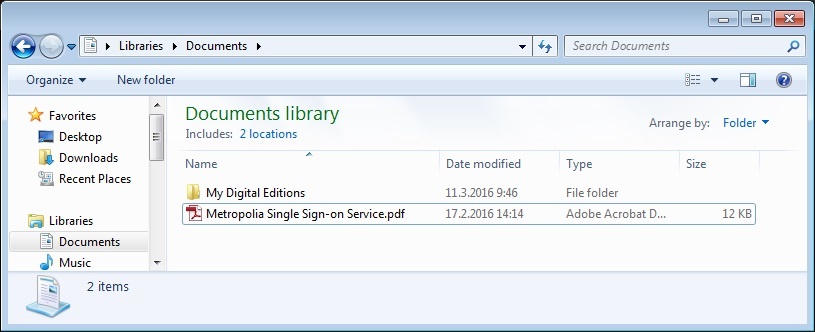 Skip to end of metadata
Go to start of metadata
You must log in to comment.