eduroam Android
Download the METROPOLIA_CA certificate from Wireless network eduroam page
ATTENTION! Androids Chrome browser might redirect itself to a mobile site.
Click the three dots symbol and select Request desktop site from the menu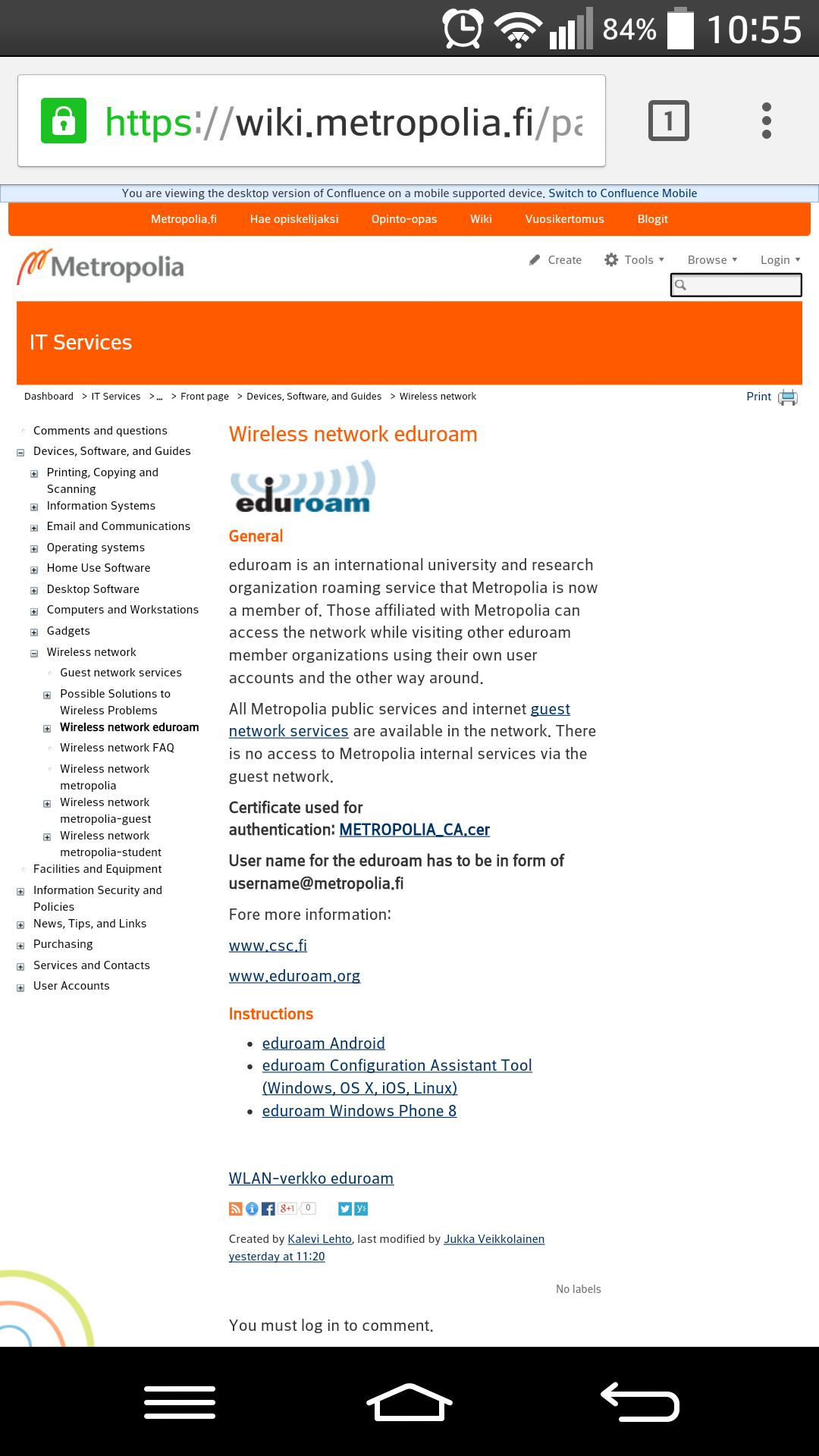 Install the certificate to your device via  Settings -> Security -> Install from Storage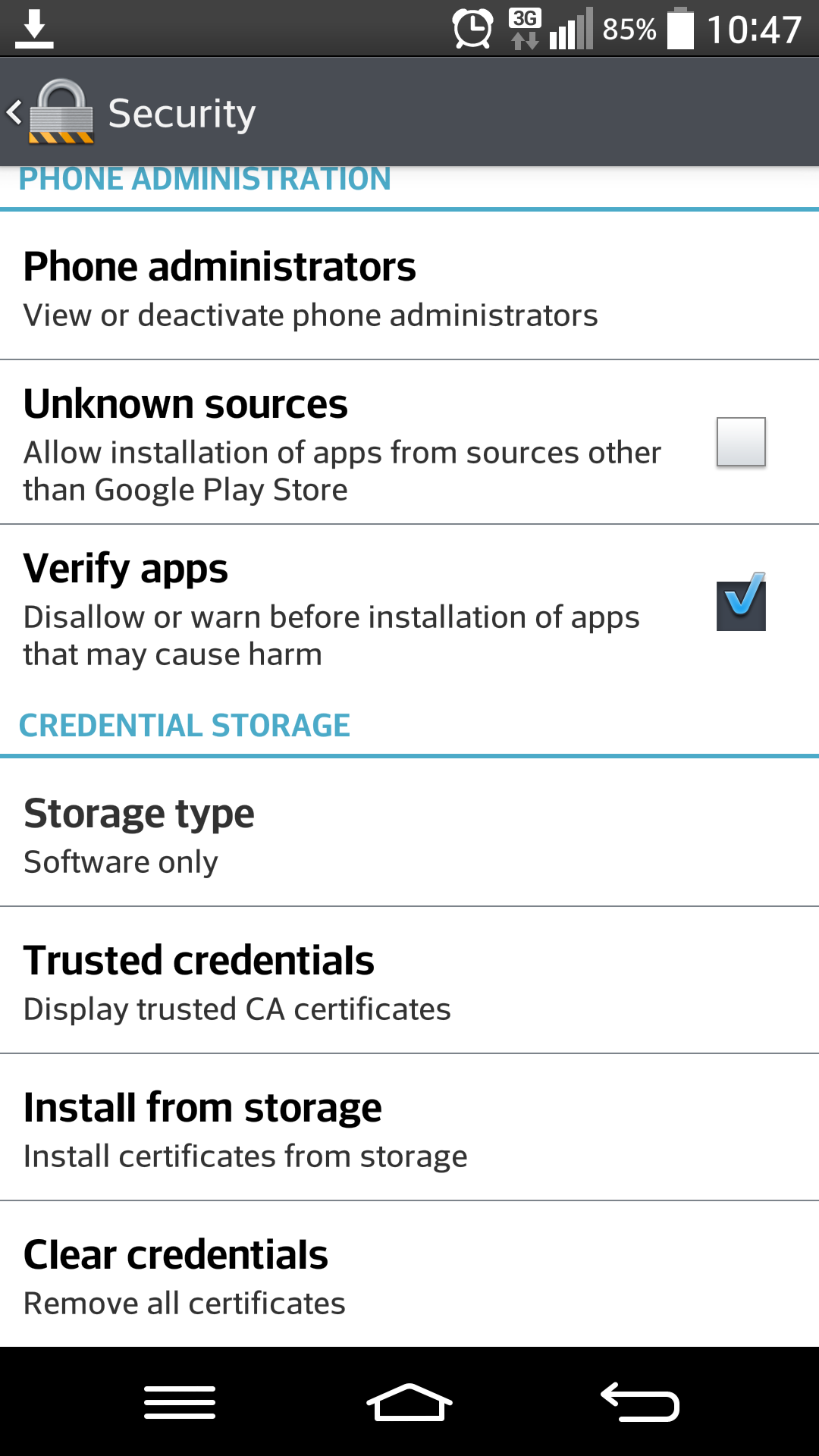 Certificate name: type Metropolia_CA and Credential use: choose Wi-Fi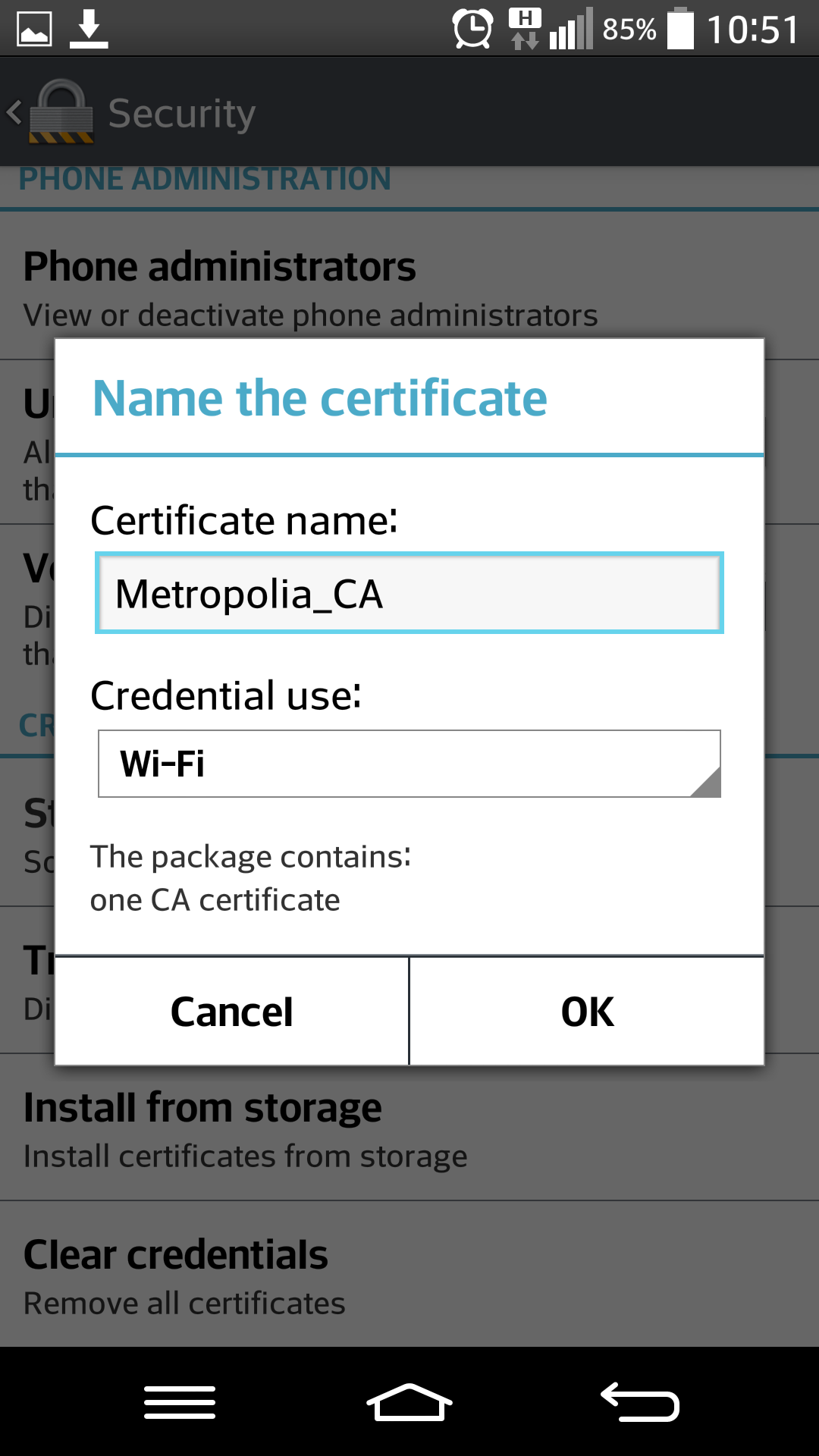 Go to Settings and then Wi-Fi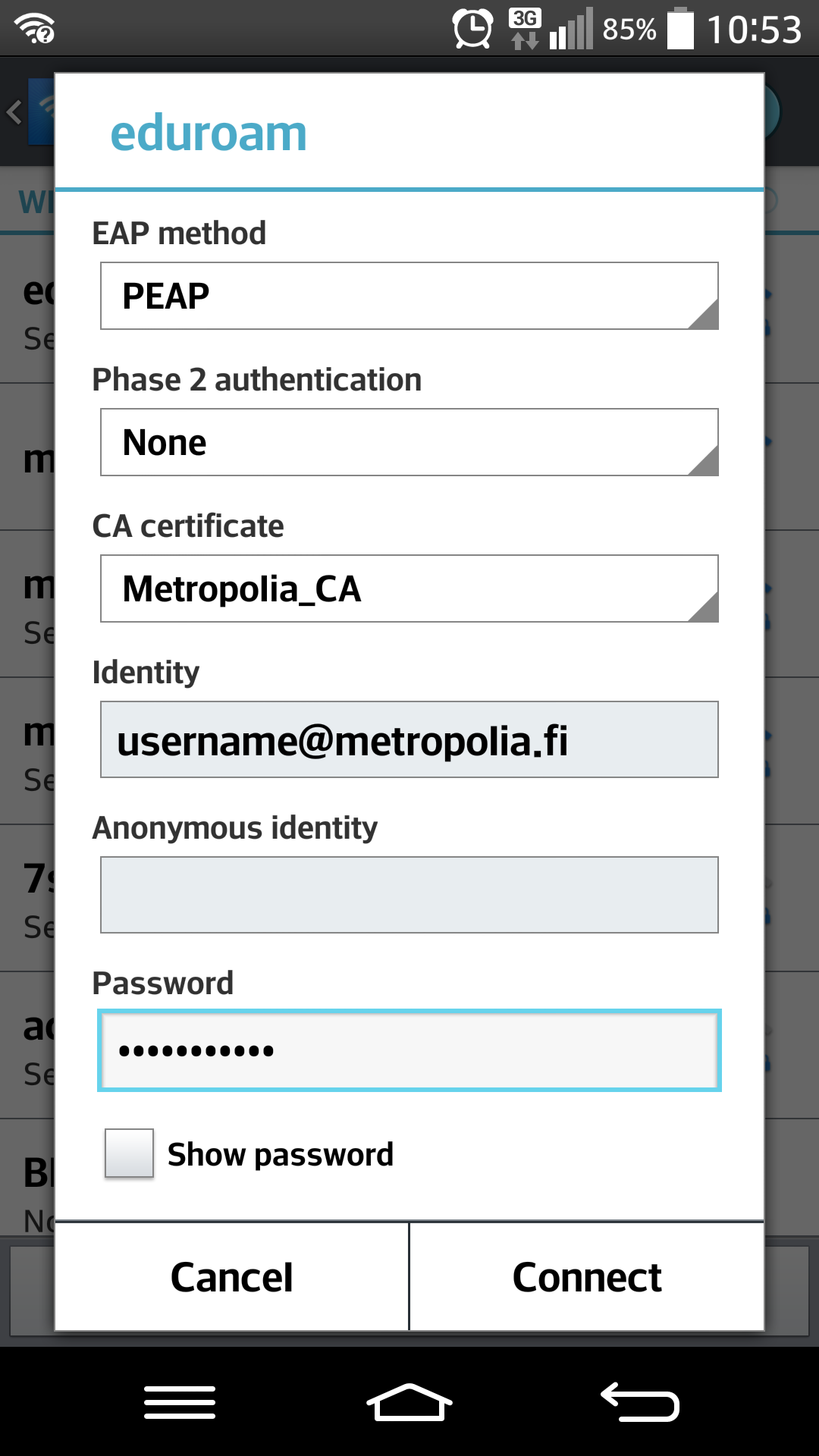 Choose eduroam. Select the previously installed Metropolia_CA certificate from the CA certificate drop-down-menu, type in your Metropolia username in the Identity field in the form of username@metropolia.fi and your password.
Click on Connect to join the eduroam network
Skip to end of metadata
Go to start of metadata
You must log in to comment.